Hey penguins!
Have you ever wanted to make the penguin names in the game disappear? Well, I'm going to show you a very cool secret that not very many penguins know that will do that! Here's how you do it:
When you're logged into Club Penguin, open the settings menu. You can do this by clicking the gear in the bottom left of the toolbar.
When you've opened it up, mouse over the top left of the menu, click it and hold down. Type the up arrow key twice, the down arrow key twice, then QQTY.
Boom, all of the penguin names on your screen will vanish!
Note: For some reason penguin names turn back on when you go to an igloo, but doing the keyboard trick again will hide them again. If you leave, you'll have to do it once again.
Here are two pictures I took of me meeting Sasquatch in February, and Rookie in March, both with this trick enabled (ironic how they're both in the same area, huh?).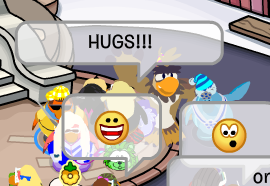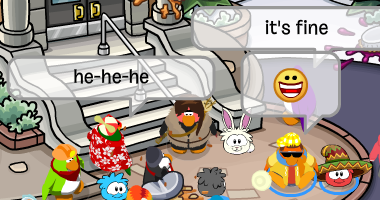 I hope you enjoyed this guide. Leave a comment if you have any questions!