The Descendants Party has hit the island! The Mine Shack, School and Iceberg have all been decorated for the party. You can collect some Descendants-inspired items from the party interface. Even when parties have absolutely nothing to do, the items are always free nowadays.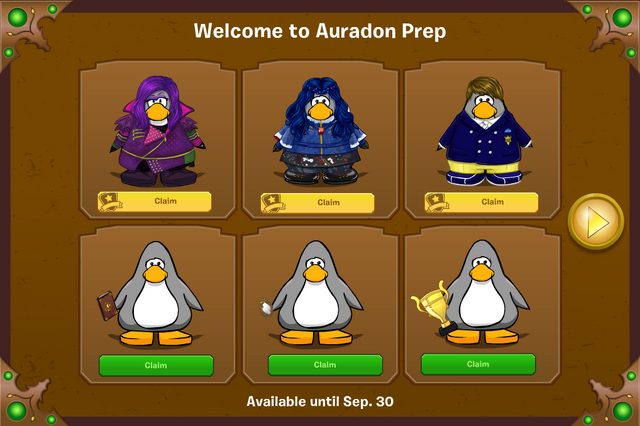 There's also an awesome mini-mini event (since this party is so small, I guess?) at the Beach for Talk Like A Pirate Day on September 19th, with a retro item up for grabs.
And that's literally all there is to this party. I know it's not much, but I'm giving Club Penguin a slide because I know they devoted their time to working on better things. Like say, a certain milestone celebration party set to rock the island in two weeks. You can read my review for the party here.